Helping 5000+ Global Buyers Save 30%-50% Budget
As we have made an agent service in Yiwu for more than 20 years, we can help you find factories, get good prices, follow your production, inspect the quality of goods, and ship products to your country.
Sourcing Best Price Products from Yiwu?
The Yiwu small commodity wholesale market is divided into 5 districts covering an area of 4 million square meters for 75,000 booths where 100,000 suppliers exhibit 400,000 kinds of products.
First time sourcing from China?  No experience to import products? How can source products at a good price?  Small trail amount in China?
Trying a small amount for the first order, we can provide Yiwu agent service, it can start with a small order. And we will accompany you with your growth of the business.
"Yiwu is a major manufacturing center in China."
Yiwu is home to some of China's most successful high-tech companies.
The Minimum Order is $1000
One-stop Shopping of Commodities in 1901 Categories
All-day Exhibition of 410,000 Kinds of Consumer Goods
All the Prices in Yiwu wholesale market is the Factory Price
Zero-distance Contact With 100,000 Chinese Suppliers
Accept Small Quantity, Can Mix lots of Items in One Container
Most of the Products are in Stock, Can be Delivered within 1 week
Yiwu Products Sourcing Services
How We Help You Wholesale From Yiwu Market?
1.Airport Pickup
2.Yiwu Market Guide
3.Native Translation
4.Order Confirm
Our company provides airport pick-up services to the Yiwu International Airport arrival hall. All our staffs are well trained as polite, sincere and highly concerned the traffic safety. Please kindly inform us of your trip schedule in Yiwu.
Guide you to Yiwu market and buy from market and export to your country! Yiwu small commodity market, live broadcast, select products for you online. We have English, French and Spanish speaker. More choices for you.
We guarantee professional translations delivered online of the most diverse subject areas in over 100 languages.
Lead time of sample is 5 days. You will get sample to finalize the design and quality for final approval on your custom mold design products.
5.Mass Production
6.Quality Inspection
7.Logistic Service
8.After-sales Service
After sample approval and receiving deposit payment, we start mass production. The lead time of mass production is 45 days. It will be even longer for customer design projects.
We uses initial production inspections, during production inspections, pre-shipment inspections, and container loading checks these four phases to ensure your product's quality from the first item on the production line to the last box on the shipping container.
Coordinate with local expert teams to plan transport , product packing, and quality checks.
If you find the damaged products when you receive the goods, as long as you can provide relevant proof, we will refund the damaged products.
One Stop YIWU Agent Service
Product Sourcing
Accompany with you in China. We will go together with you to Yiwu market, Shantou showroom, etc which city you want to purchase.
Manufacturing Consulting
If you are interested in the products, we can make market research and analysis for you, we will let you know which items are good selling in the market and what is new and etc.
Order Control
Ensure Your Products Delivery Time. Our agent helps you coordinate with factories all the time to ensure products are made according to your requirements. This is the best value of the Pro Plan because we help you save huge time.
Product Quality Inspection
We open 20-30% numbers of cartons and randomly inspect numbers in each carton. If there are defective products found, your agent will help negotiate with suppliers to fix the problem on your behalf.
Free Warehouse
Our warehouse in China can be 2 months free of use. You can take time to send more products to us, and we help you collect all products, consolidate them into one shipment for your cost.
Shipping
Competitive shipping rate from our forwarder partners. We inspect every items very carefully, to make sure that you receive every item in good packing, quality and all with correct writing and package.
What our Clients Say about Sellers Union
I am satisfied with the inspection service, I always know what I can get before the goods reach. And even no need to worry about supplier change quantity.
Es más conveniente para mi negocio,nos acompañan a visitar las fabricas ,me sirvan todo bien.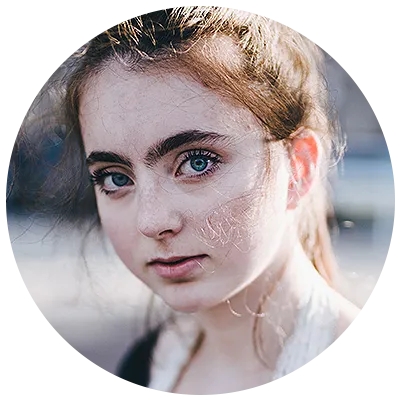 Thanks for inviting me to Yiwu and help me make Visa, and guide me in Yiwu!! Really very nice to know you company and work for Yiwu business!
Ready to Import from China?
Factory-direct Customized Solutions
Free Product Samples
5-7 Days Delivery